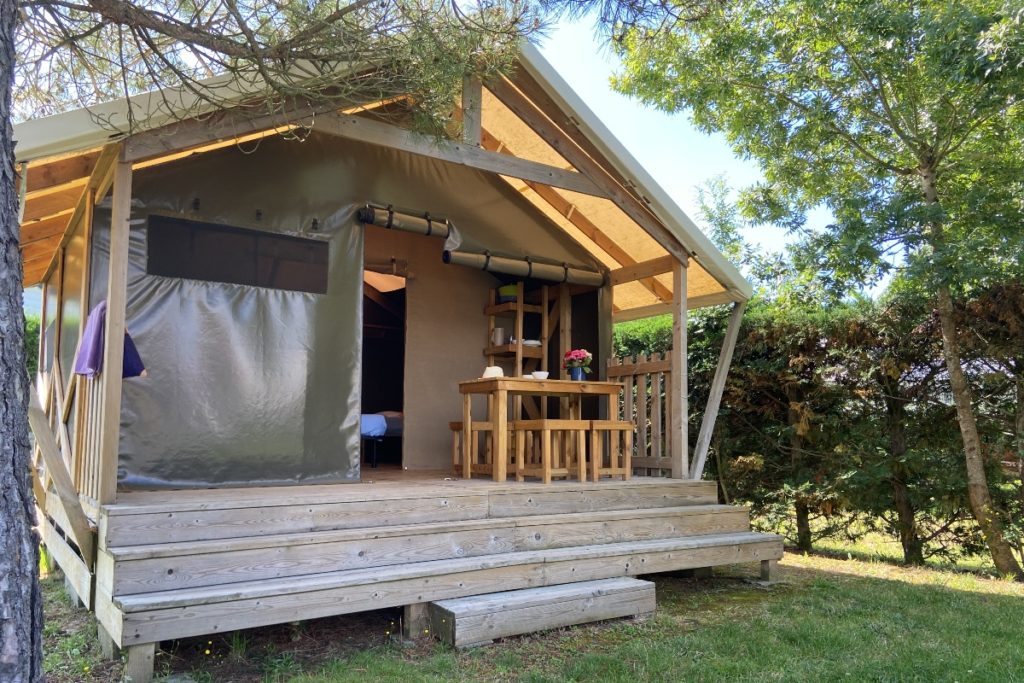 Ideal for 2 adults and 2 children, the 4 person lodge tent has a comfortable and fully equipped interior: living room, kitchen and 2 separate bedrooms with double and single beds. As in the campsite, the shower is in the sanitary area which was completely renovated in 2022.
Meet on the large wooden terrace for breakfast, lunch or dinner and enjoy a pleasant stay in an accommodation with authentic charm.
Nothing better to prepare yourself for a day of discovery of the region.
FROM
24€ PER NIGHT
in low season
Kitchenette
Cooker and hob
Fridge
Microwave
Electric filter coffee maker
Utensils and crockery

1 bedroom with a 140×190 bed

1 bedroom with 2 single beds 80 x 190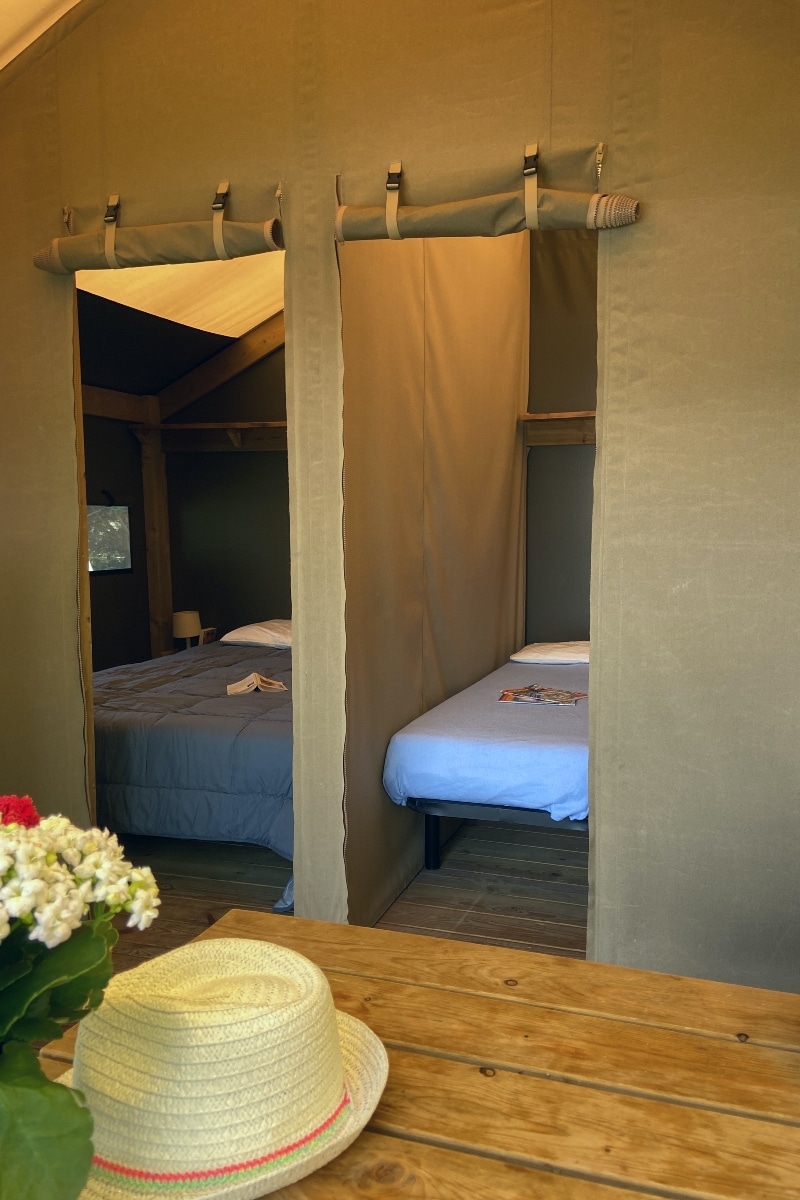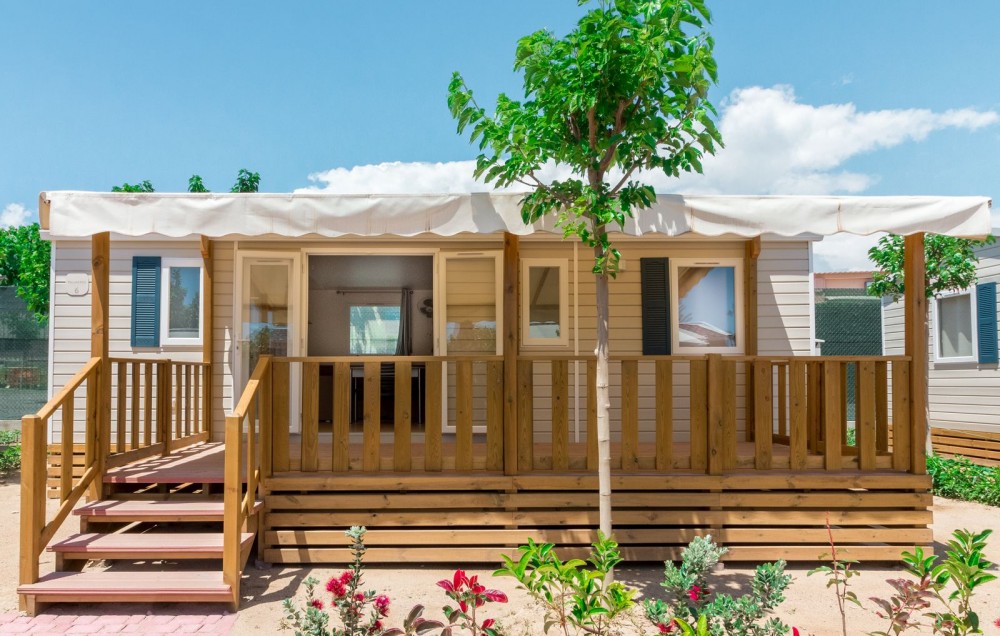 MOBILE HOME PRESTIGE 6-8 PERS EN

6-8 persons
33m² 3 bedrooms
À PARTIR DE
46€ PER NIGHT*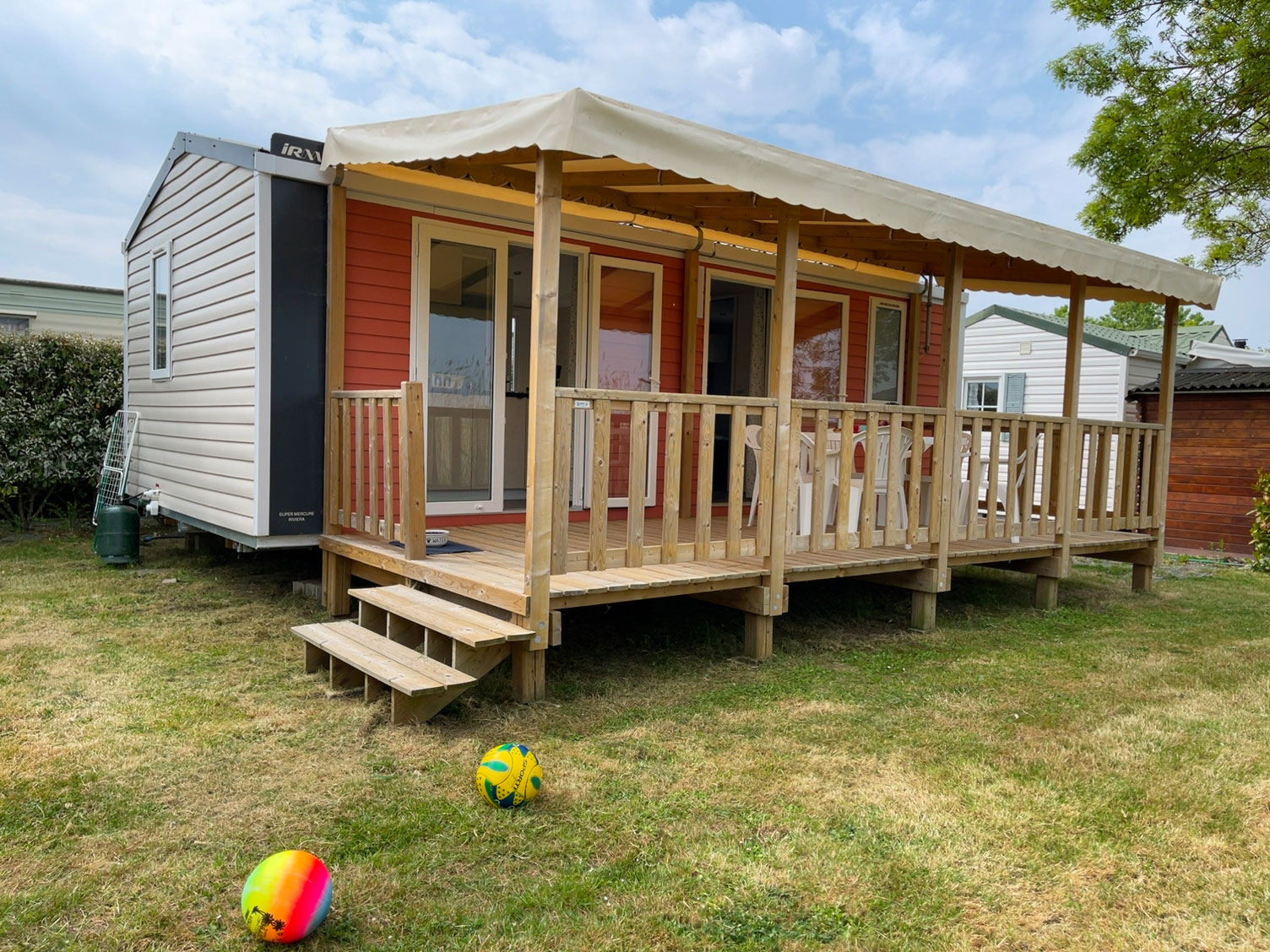 MOBILE HOME PRESTIGE 4-6 PERS

4-6 persons
27m² 2 bedrooms
À PARTIR DE
44€ PER NIGHT*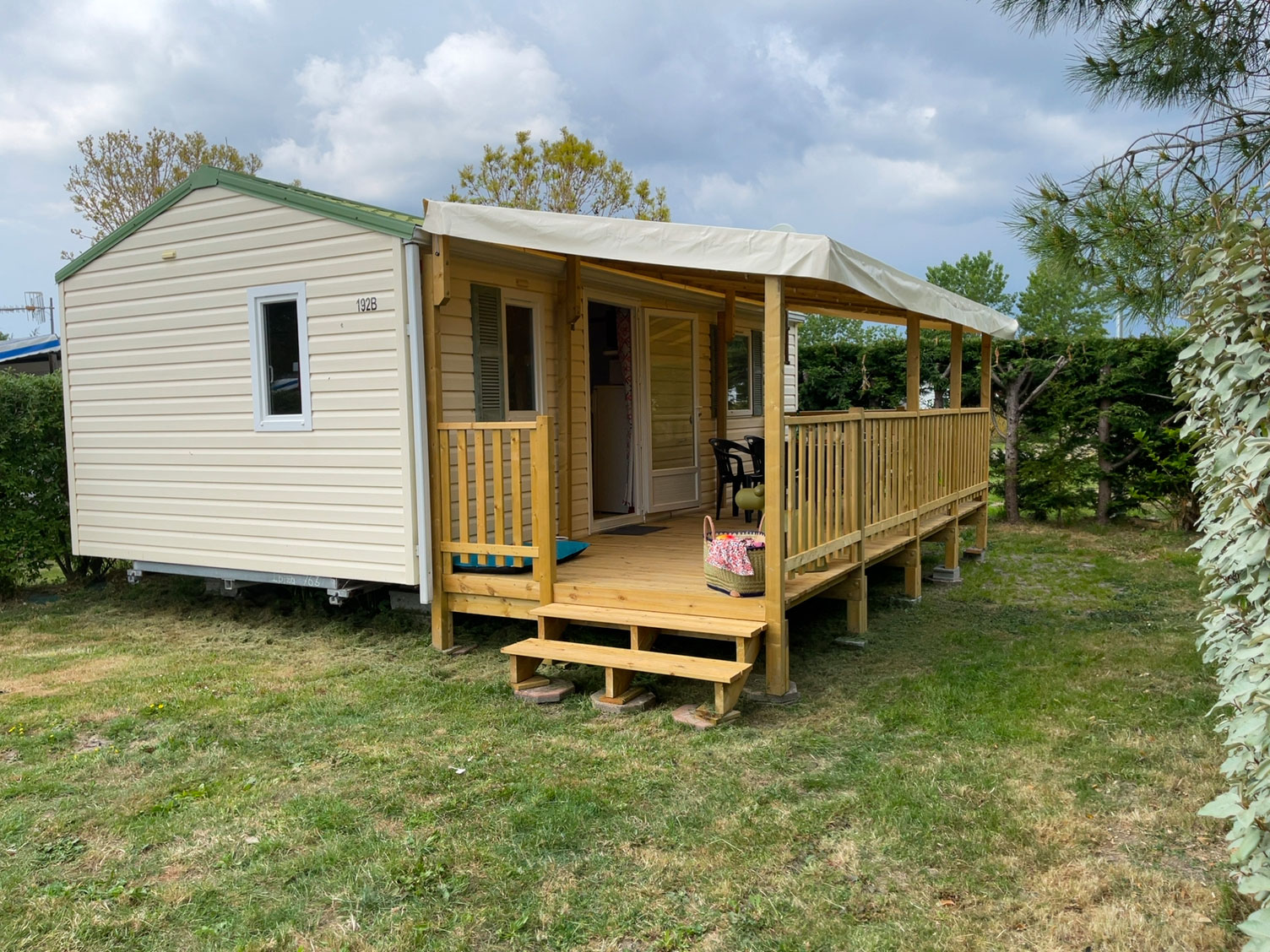 MOBILE HOME EVASION 6-8 PERS

6-8 persons
30m² 3 bedrooms
À PARTIR DE
38€ PER NIGHT*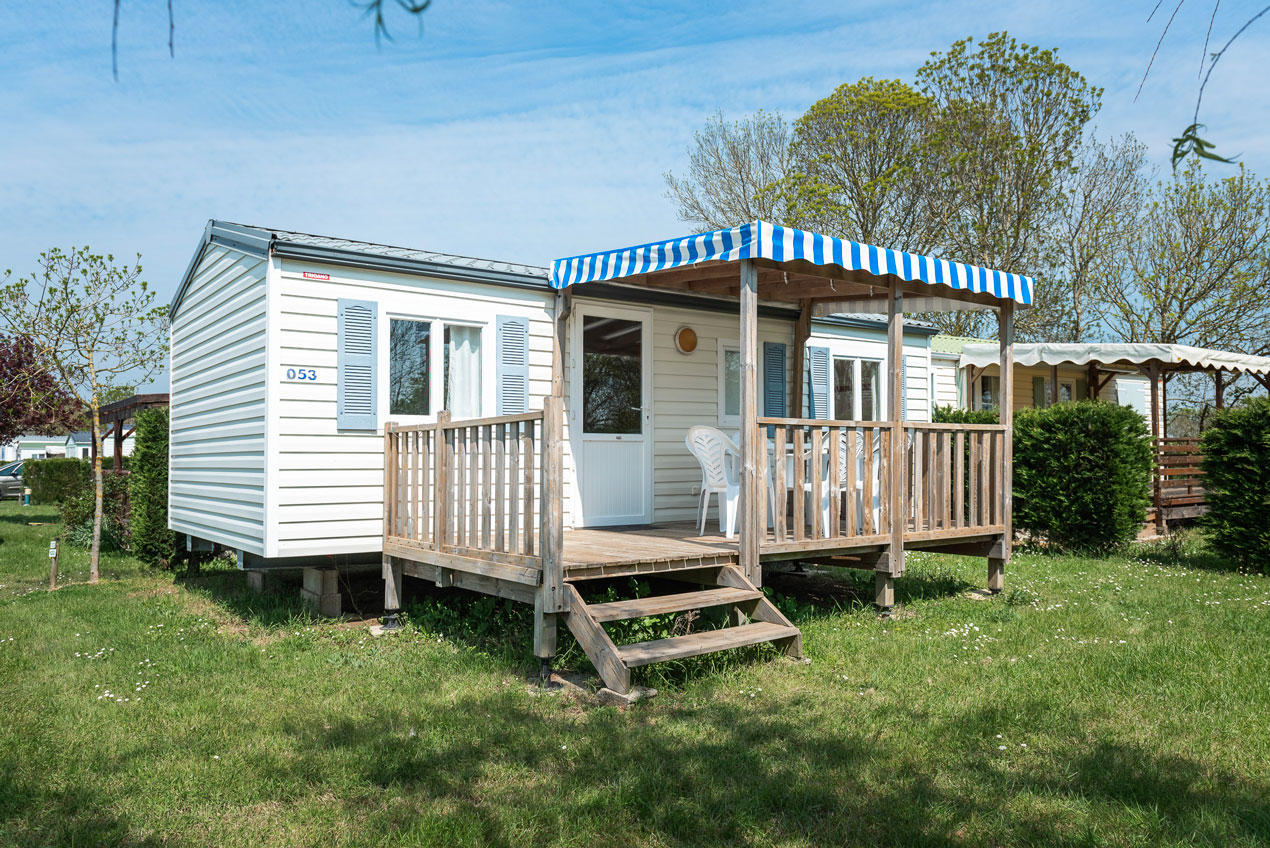 MOBILE HOME EVASION 4-6 PERS

4-6 persons
27m² 2 bedrooms
À PARTIR DE
34€ PER NIGHT*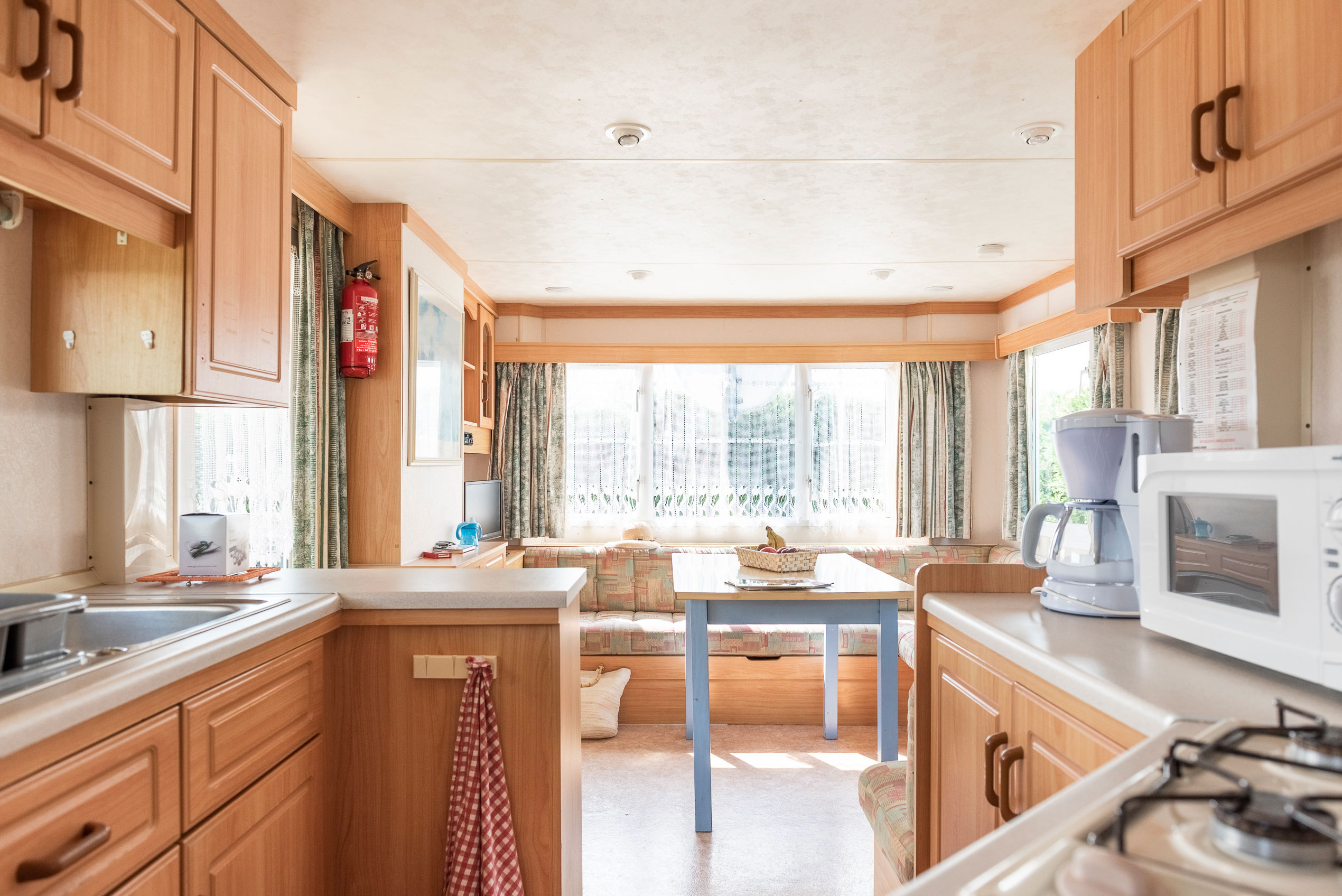 MOBILE HOME ECO 6-8 PERS

6-8 persons
30m² 3 bedrooms
À PARTIR DE
34€ PER NIGHT*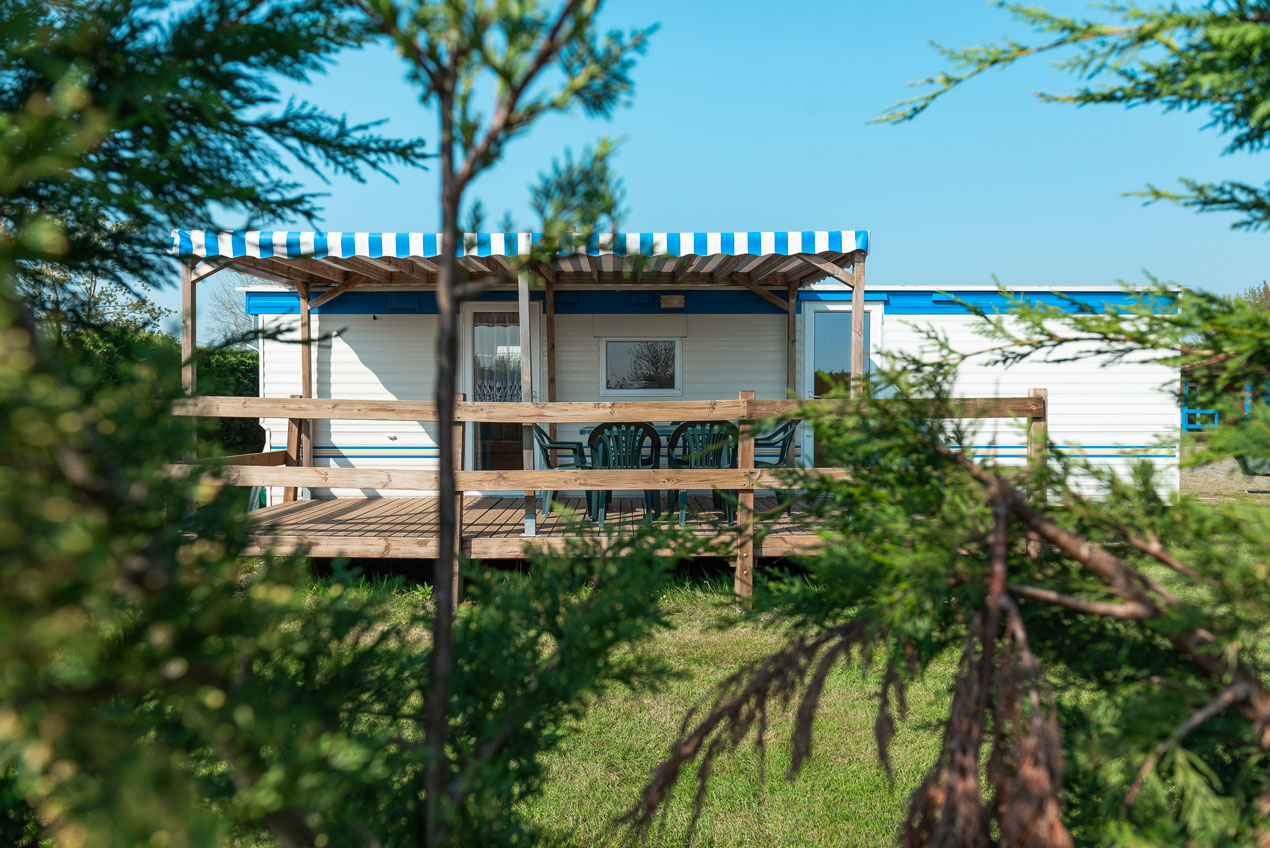 MOBILE HOME ECO 4-6 PERS

4-6 persons
27m² 2 bedrooms
À PARTIR DE
32€ PER NIGHT*